| | |
| --- | --- |
| Membership | Tuckertown Fire Department |
Membership

The Tuckertown Fire Department is a 100% volunteer department and we are always looking for new members to come on down and join our department.
No previous experience is required and all firefighting gear is provided.
You must be of at least 18 years and older, or 16 years and older with parent/guardian permission to join. The TTFD is committed to training to the best of our ability and many of our previous members have gone on to career fire departments including Lincoln Fire Department, Narragansett Fire Department, Smithfield Fire Department, and Woonsocket Fire Department. Not only will you receive some of the best firefighting training, you will develop new lifelong friendships and the rewards of serving your community that you will never forget.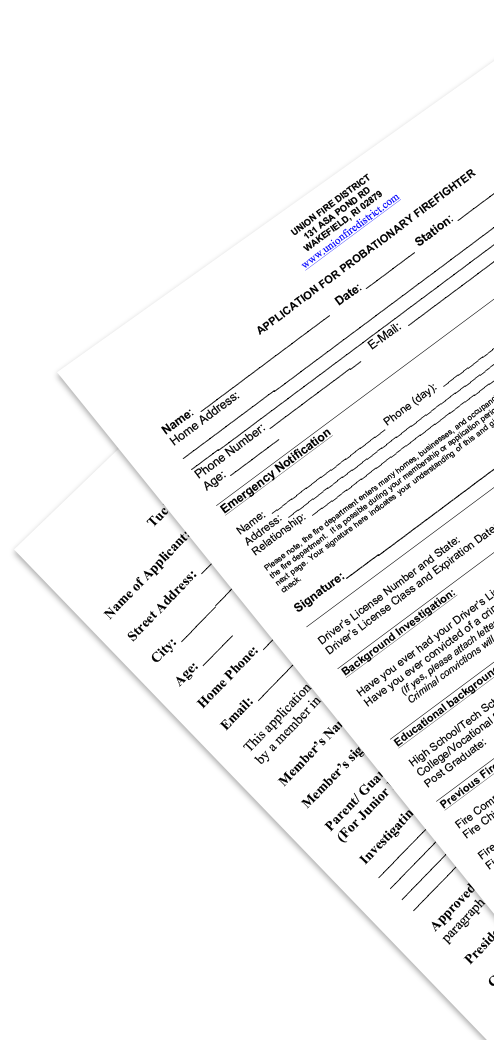 If you are interested in joining us please contact us via e-mail or phone or come on down on drill days (Wednesdays 6:00pm-10:00 pm and Sundays 9:00am-12:00 pm) to speak with one of our members directly. We hope to see you soon!
If the applicant cannot get to the office during business hours to complete the personnel paperwork and receive ID then station may request a packet of forms for the applicant to fill out and provide the office (by email or on a flash drive) with a photo of the applicant (in button-down station shirt) for the ID.